Fine Protein Fertilizer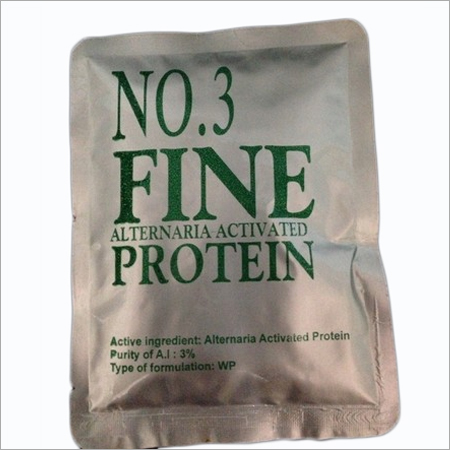 Approx Price: Rs 10, /Kilogram INR
Price And Quantity
Approx Price: Rs 10, /Kilogram INR

25 Kilograms
Product Description
Our company is recognized manufacturer and supplier of Fine Protein Fertilizer, which is very effective and efficient. The offered range shows for all intents and purposes indistinguishable sufficiency to that of first-line systemic fungicides and is ensured for both customary and normal yields. This diyarex Gold does not leave developments. It is an eco-pleasing fungicide, safe to accommodating dreadful little animals and bumble bees, that offers human and environment security. Moreover, this provided range of Fine Protein Fertilizer is acquirable at industry driving cost.

Distinctive Details:

Exhibited sufficiency in an extensive scope of creatures: The reasonability of Diyarex Gold has been shown by different surveys, and likewise business use in banana, tomato, peppers, squash Italian, melon, watermelon, cucumber, mango, strawberry, raspberry, grape, peach and others, acting against a wide extent of parasites Ascomycetes, Deuteromycetes and Oomycetes.
Resistance Management: Diyarex Gold is a superb instrument for resistance organization. It can be associated year round without working up resistance and is non-hazardous to the yield, the end-customer and the earth.
Technique for Action:
Diyarex Gold offer diverse techniques for movement on parasitic and bacterial cells, addressing the exceptional infectious limits of Diyarex Gold, conveying with it another thought and estimation for an exceedingly convincing and supportable control of the infectious affliction.
Diyarex Gold shows extraordinary prophylactic and incredibly strong recuperating feasibility against Black sigatoka, with remarkable execution in the most outrageous affliction weight conditions. Diyarex Gold addresses the banana makers' essentials for ampleness, accommodation, and cost.
Diyarex Gold, non extra parts diminishes the standard creation stack in banana homes realized by the genuine use of designed fungicides.
Diyarex Gold, with its successful disease control capacities ensures higher yield and improvement redesign. Diyarex Goldguarantees alter creation quality, for instance, higher number of leaves conveyed, higher number of leaves at gather and extended yield.
Diyarex Gold is an eco-obliging non-waiting fungicide, harmless to profitable frightening little animals and bumble bees, that offers human and environment prosperity. Diyarex Gold gives the banana business an uncommon possibility of a secured, better and more beneficial control of Black sigatoka.
Diyarex Gold is a principle thing for fruitful Resistance Management and is extensively grasped for sweeping scale use in the primary banana-creating countries using standard and common developing.
Diyarex Gold, made by the R.V. Agri Corporation, shows the social event's 5 years of data and inclusion in the yield security industry by displaying the new period of tentatively exhibited moved things.
Specifications:
Approx Price: Rs 10,000 / Kilogram(s)
Product Details:
| | |
| --- | --- |
| Product type | Protein |
| Application | Agricultural |
| Grade | Bio-Tech |
| Form | Powder |
| Pack Type | PP Bags |
| Pack Size | 20 Kg |
| Color | White |